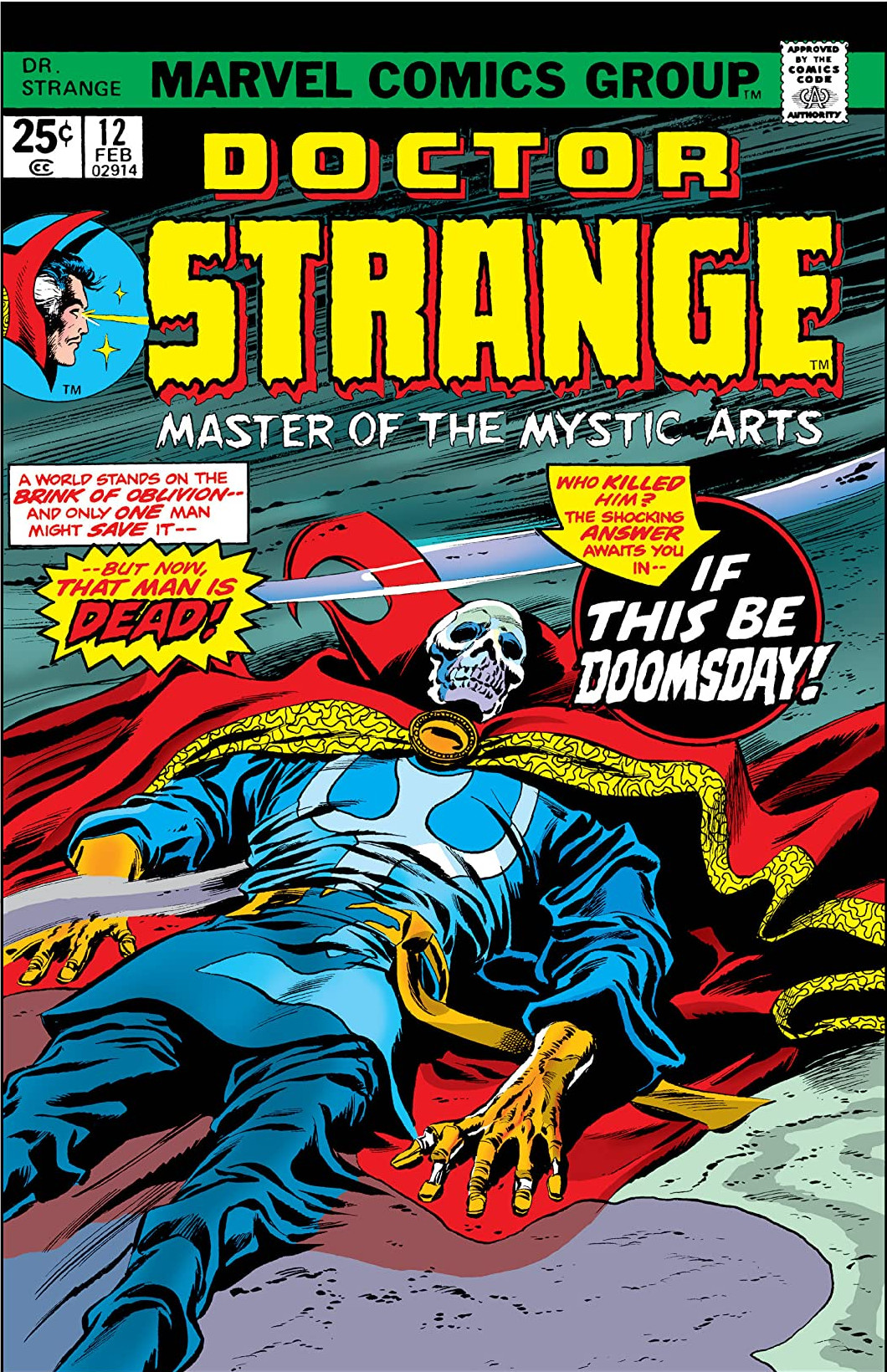 Doctor Strange (1974) #12
date:
February 1976
writer
: Steve Englehart
artists
: Gene Colan, Tom Palmer
rating
: 4 out of 5
Eternity's game continues as Doctor Strange meets the Ancient One in battle once again. Meanwhile, Baron Mordo has something in mind involving the Ancient Genghis. Strange conquers his super hero self and he and Clea take on Baron Mordo.
This Doctor Strange vs. Eternity storyline is hard to contain. It appears the world is going to end after all. Englehart sure didn't shy away from big stories, did he? I have to wonder what he'd do today if given the opportunity. Four out of five stars.