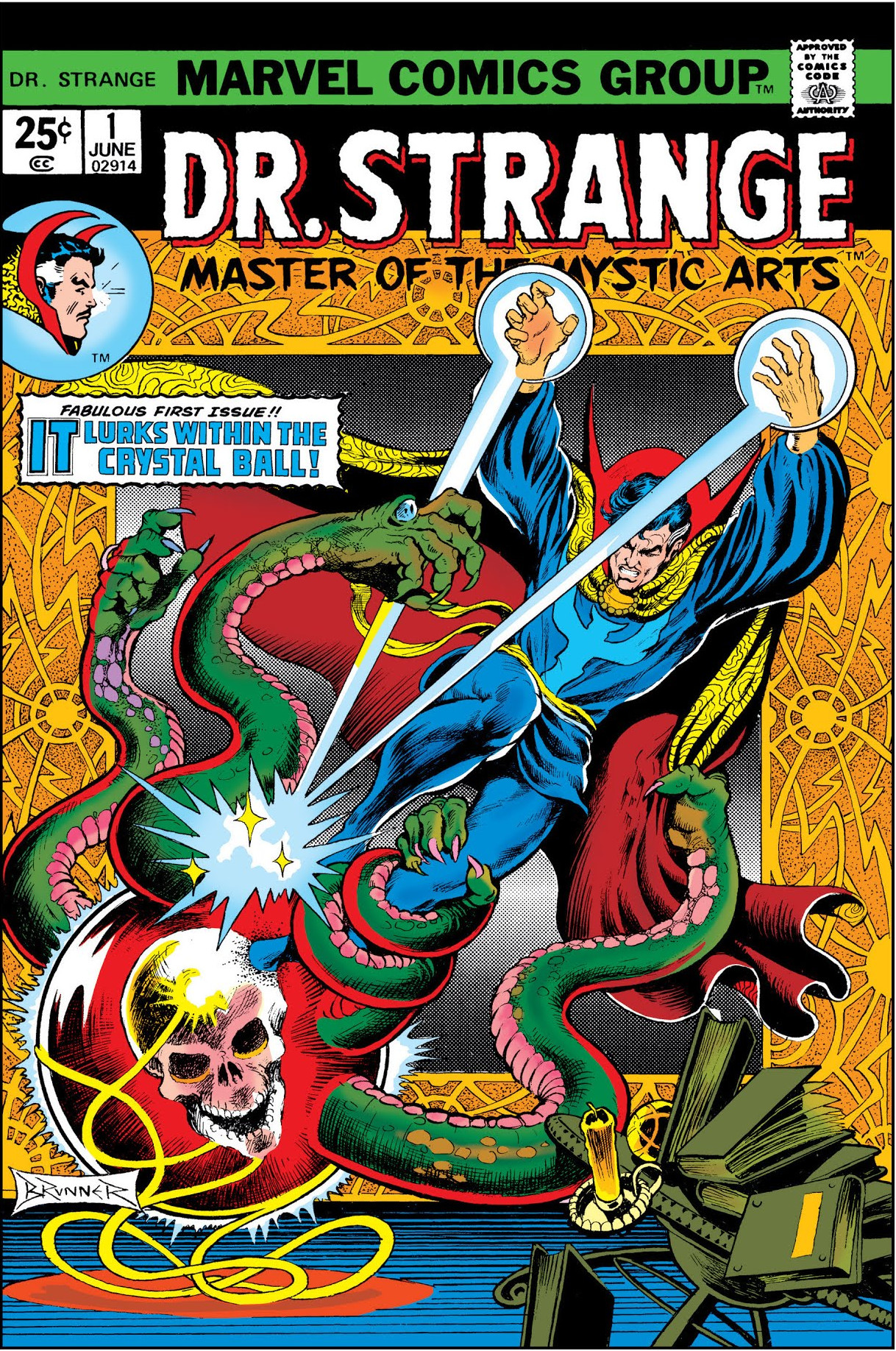 Doctor Strange (1974) #1
date
: June 1974
writer
: Steve Englehart and Frank Brunner
artists
: Frank Brunner, Dick Giordano
rating
: 5 out of 5 stars.
With the movie starring Benedict Cumberbatch on the horizon, I thought it was high time I experience more Doctor Strange. What better way than to jump into Steve Englehart's run via Marvel Unlimited.
While Doctor Strange is sleeping, Silver Dagger takes out Clea and Wong, steals the Eye of Agamotto, and stabs Doctor Strange in the back!
By the Vipers of Valtor, this was a great first issue. Silver Dagger has Clea and the Eye and Doctor Strange must get them back but first, he has to keep himself from dying from the wound inflicted by Silver Dagger. He winds up inside the Orb of Agamotto and battles a giant hookah-smoking caterpillar.
Aside from the Ditko run, this is my favorite issue of Doctor Strange I've read so far, everything a Doctor Strange tale should be. Five out of five stars.