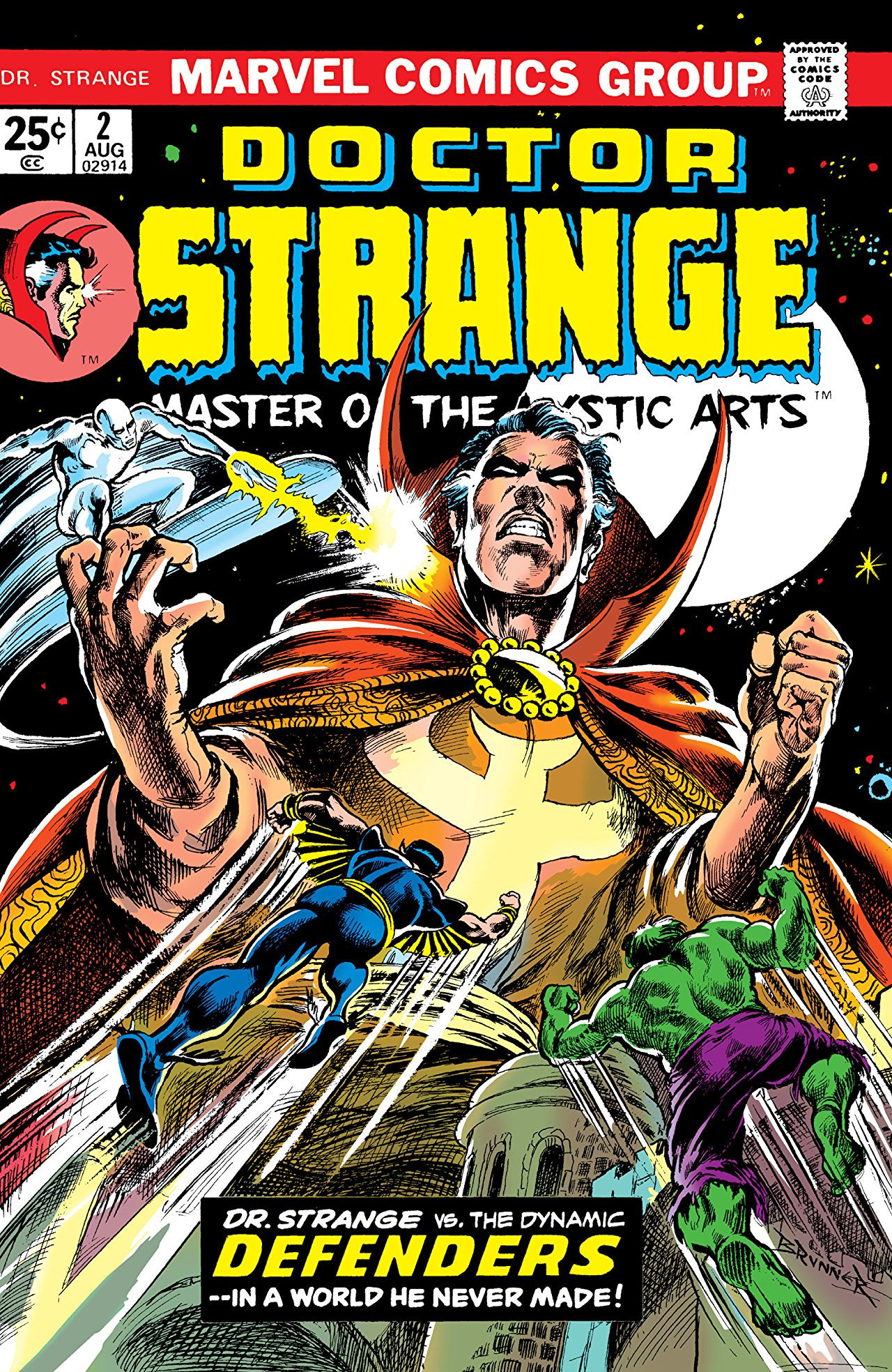 Doctor Strange (1974) #2
date:
August 1974
writer
: Steve Englehart and Frank Brunner
artists
: Frank Brunner, Dick Giordano
rating
: 4.5 out of 5 stars.
Silver Dagger has Clea in his clutches while Doctor Strange is lost in the unreality of the Orb of Agamotto's interior. The Silver Surfer comes to Doctor Strange's aid but it is a Silver Surfer conjured from Strange's mind.
Doctor Strange and the Surfer wind up at a version of the mad tea party featuring Hawkeye, Spider-Man, Namor, The Hulk, Black Panther, Ant-Man, Nick Fury, Pip the Troll, and some guy with a winged clock on his chest. Doctor Strange defeats the tea party and heads toward the center of the Orb.
Most of the Doctor Strange stories I've read, even the modern ones, are pretty tame compared to this. 4.5 out of 5 stars.